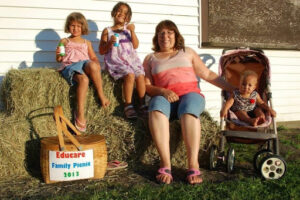 Our Educare story began in 2011 when we became the parents of Arianna and Alea, two of our son Raheem's sisters. Arianna was 3 and Alea was almost 2 when they came to us. They were scared and timid at first but quickly became part of our family. In August of 2011, they began at Educare. The love and care they received from each teacher and specialist there helped to form who they are. 
A year later, we also were blessed with their baby sister, Jasmine. She was just 4 months old when she came to us and oh what a blessing she has been to our entire family. Jasmine was about 8 months old when she began at Educare, and having all of our girls at Educare was so special. As older parents, we struggled at times, but the staff at Educare was always there to help us with tips and just being so kind to our family. I can honestly say that those years at Educare have been not only formative for our girls, but helped to make them the smart, loving, and kind girls that they have grown to be. 
Arianna is now 13 years old. She is a 7th grade honor roll student who loves to play basketball and softball. She has a fierce competitive spirit and works hard in all areas of her life. She says she wants to go to UMF and become an elementary school teacher. She also loves art, decorating her room, and lots of girly things like makeup, nail art, and clothes.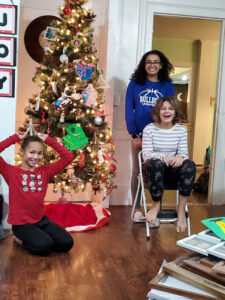 Alea is now 11 and is a 6th grade honor roll student. She also loves to play basketball and softball. She is an amazing artist and has attended theater camp at Lakewood including starring in a play. She says she wants to be an actress when she grows up and hopes to be a theatre major in college. 
Jasmine is now 8 and is in the 3rd grade. She too is very smart. She loves doing cartwheels…including one handed cartwheels…all around the backyard and basically anywhere we go she will find an opportunity to do cartwheels. She is a well-known hugger who just loves everybody. She has the sweetest spirit of any child we have ever met. Jasmine loves animals and says she wants to be a veterinarian when she grows up so that she can help animals.
We thank Educare for all that they have done for our girls. They are happy, healthy, and headed for success thanks to their amazing beginning!
~Kim, Mom