Coaching is a relationship-based process designed to build capacity for specific professional dispositions, skills, and evidence based practices.  It is focused on goal setting and achievement for an individual or group.  Areas of coaching could include: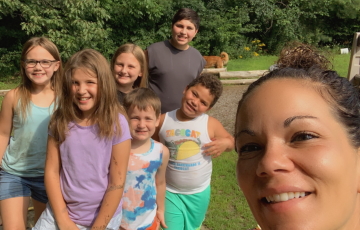 Effective Teaching Behaviors
Conscious Discipline
Curriculum (OWL, Creative Curriculum)
Why Coaching?
Educare's Lab School & Learning Hub recognizes the process of transferring knowledge to practice as ongoing; requiring support and structure. Head Start Program Performance Standards (HSPPS) recognize the growing body of research which describes the effectiveness coaching has on the process of knowledge to practice transfer; requiring programs to implement research-based coaching strategies. Practice Based Coaching (PBC), promotes continuous self-assessment through a cycle of planning, observing, action, and reflecting; fostering a culture of life-long learning and improvement.
What makes someone ready for coaching?
Ready coachees…
have knowledge and training in the content, topics, skills and practices and are ready to apply them in their own setting.
are open to receiving feedback and adjusting own practice.
are willing/able to engage in reflection.
self-motivated/directed.
Educare's Lab School & Learning Hub coaches…
are trained in the technical application of the coaching model, Foundations of Coaching (MRTQ PDN).
have content expertise, are knowledgeable and experienced about the topics, skills and practices on which they are providing coaching.
possess self-knowledge and the ability to recognize and reflect on their own strengths and opportunities for growth.
create a climate that invites collaboration.
Lab School & Learning Hub coaches would implement The Coaching Cycle with programs or individuals: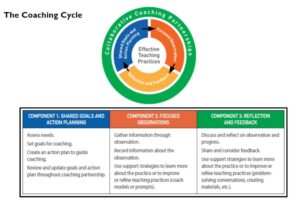 Would you like to learn more?
For more information on this or any of our other offerings, please complete this short inquiry: https://www.surveymonkey.com/r/LSLHInquiryForm