Nature-based education is an approach where outdoor learning experiences are integrated into teaching and learning.. In practice, nature-based education looks like:
Extensive time outdoors each day (in all types of weather unless it's dangerous)
Integration of outdoor experiences in children's learning both indoors and outdoors
Authentic, local nature represented indoors through toys, games, books, and other materials
A natural outdoor play area rich with materials children can use in many ways for meaningful play and exploration
Time spent in natural areas beyond the boundaries of the fenced play area
Children are learning while playing and connecting to place—Central Maine!
Nature is good for children's development
There is more and more evidence on the importance of time outdoors for children's development. Among the many benefits…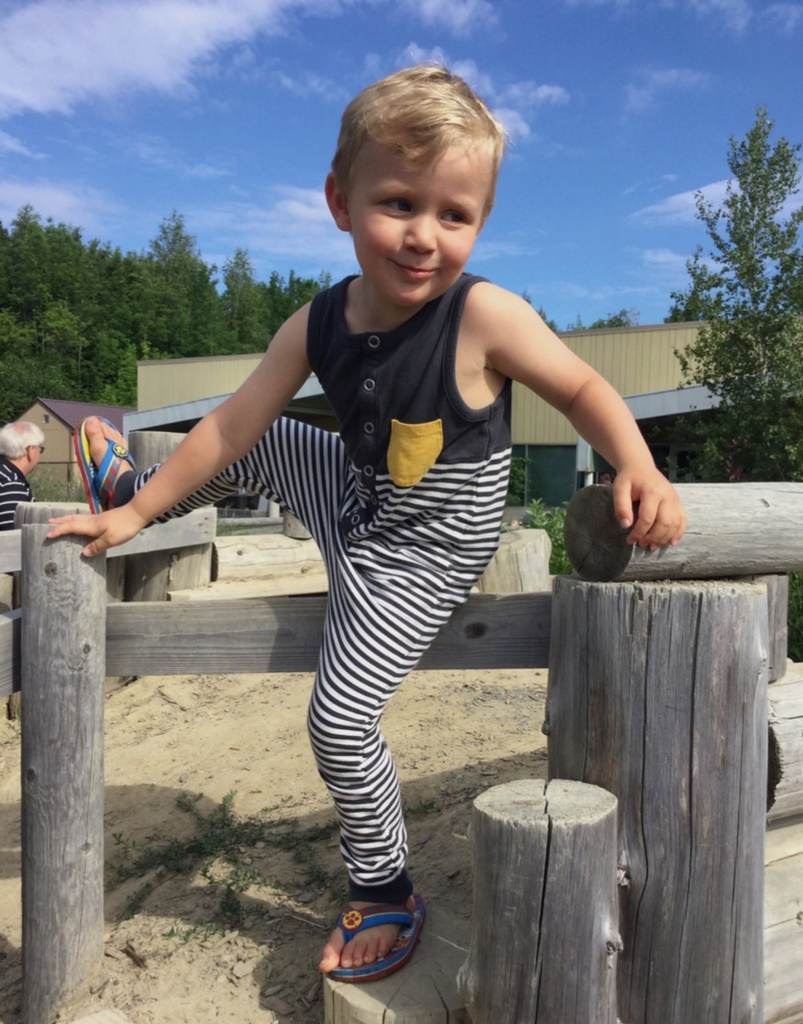 Physical
Children are more active, have better balance and coordination, and reduced chances of nearsightedness when they play in nature.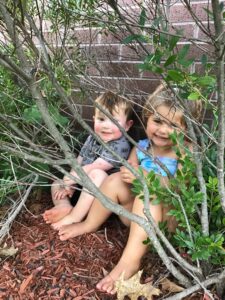 Social-Emotional
Children who spend time near nature are better able to handle life stressors and have greater interactions with peers–including problem-solving skills.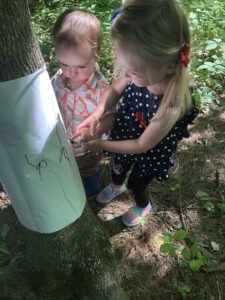 Cognitive
Nature engages all of the senses for observation and creative thinking. Children are also better able to concentrate after time in nature.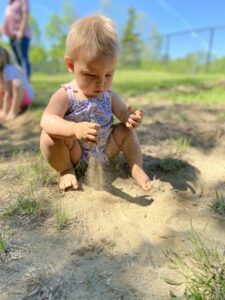 Stewardship
Children who play outside are more likely to cherish and protect nature now and when they become adults.
Learning Inside, Outside & Beyond
Integration of nature-based education means we are intentional about using nature as another teacher in all three learning spaces. These learning spaces include the indoor classroom, outdoor play areas, and the areas beyond the fence, such as the nearby woods, which we call the "Beyond."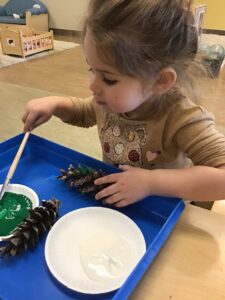 Inside
Indoors you will see toys, games, books, and other materials that reflect the nature we find here in Central Maine. You will also see photos, journals, and other documentation of our outdoor experiences.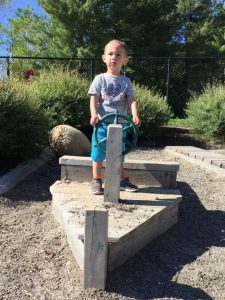 Outside
We have converted one of outdoor play areas into a natural playground and are in the process of modifying the second. Both will provide rich spaces for many different types of play.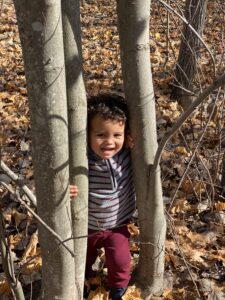 Beyond
We regularly venture beyond the fenced outdoor play area to discover the wonder of more natural spaces such as the nearby woods and creek. These experiences build our relationship with nature and connection to the bigger world.
Our collaborator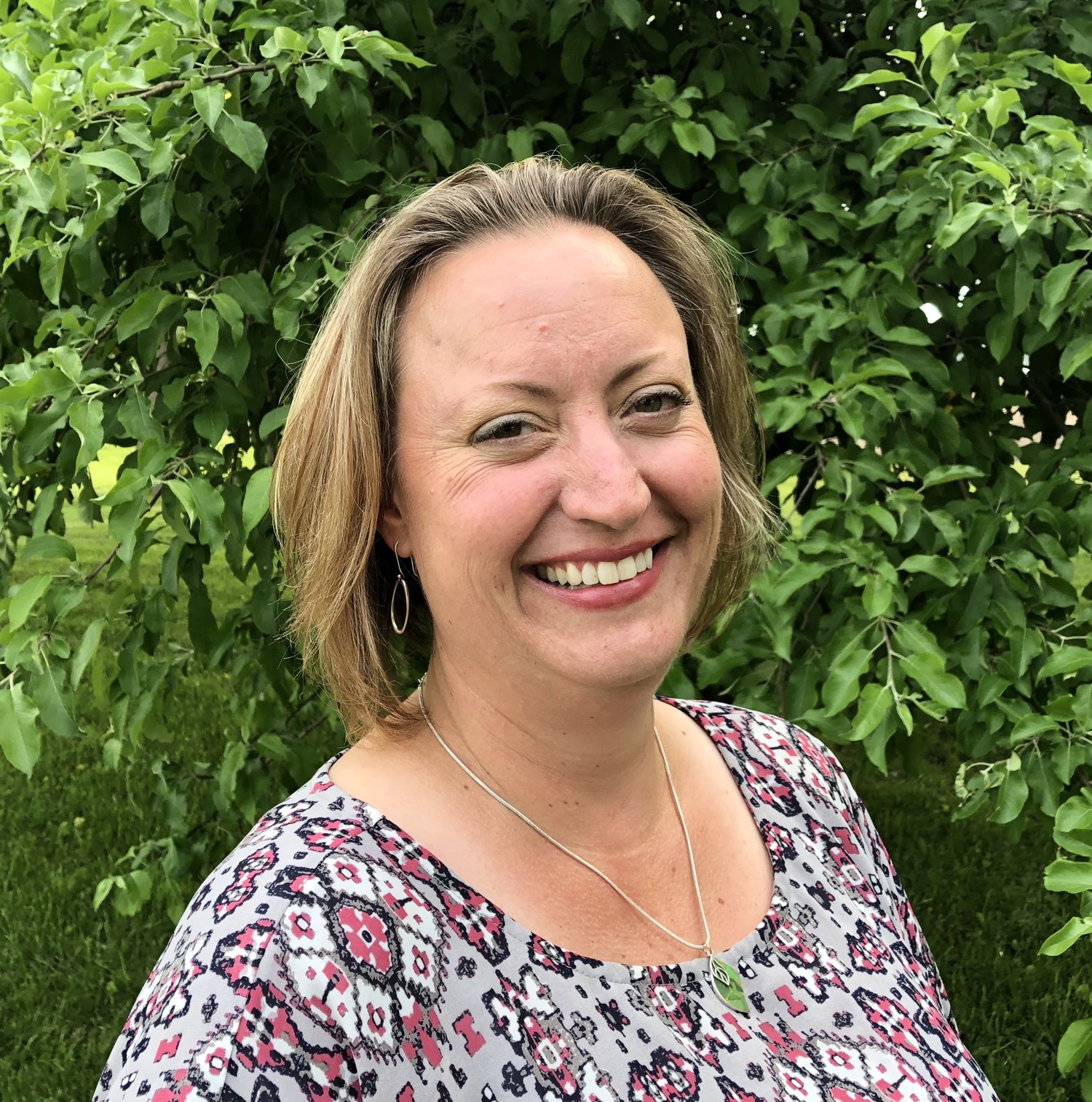 To be thoughtful about our integration of nature-based education we have enlisted the help of Dr. Rachel A. Larimore, an internationally recognized expert in nature-based early childhood education. As the founder and Chief Visionary of Samara Early Learning her work focuses on helping early childhood educators start nature-based schools or add nature-based approaches into their existing program. She has written multiple books including Establishing a Nature-Based Preschool and Preschool Beyond Walls: Blending Early Childhood Education and Nature-Based Learning. With more than 25 years in nature-based education, including ten years directing a nature-based preschool, Rachel brings both theoretical and practical perspectives to our work at Educare.
What is a Nature-based Preschool? from Samara Early Learning on Vimeo.