A Collaboration Focused on School Readiness in Central Maine
Educare Central Maine acknowledges that school readiness means that children enter school ready to engage in and benefit from early learning experiences that best promote the child's success.  Staff work with families, school staff, and community partners to assure we are providing environments and developmental experiences that promote growth and learning to ensure that all children enter school ready to learn.  The School has selected two research-based curricula models, the Creative Curriculum for infants and toddlers and Pre K for ME for preschoolers.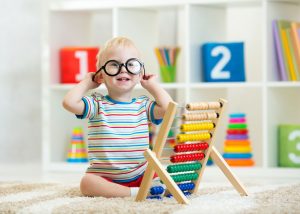 The philosophy behind Creative Curriculum is that young children learn best by doing.  Children learn to explore their imaginations, strengthen and control their muscles, work cooperatively, problem solve, and gain concepts through play and engaging in art activities.  The curriculum is based on the philosophy that positive interactions and relationships with adults are critical foundations for successful learning, social-emotional skills are a significant factor in school success, the physical environment affects the quality of learning interactions, and teacher-family partnerships support development and learning.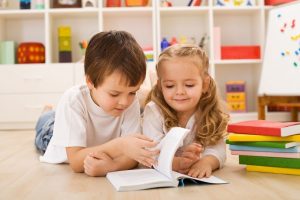 Pre K for ME supports preschool teachers in providing a rich, play-based, intentional curriculum that is aligned to Maine's Early Learning and Development Standards as well as the Head Start Early Learning Outcomes Framework. Pre K for ME builds social-emotional, executive function, language, literacy, math, and vocabulary skills. In addition, students' conceptual knowledge around a variety of topics is enhanced—an important component for school success.
Children are learning while they are having fun!