In the fall of 2015, I turned my ex-husband in for domestic sexual assault. Where I once was a fulltime mother and wife who home schooled by day and then worked nights, I was suddenly a single mother of three, starting my life completely over and a key witness in a major domestic violence criminal case. The older two, then five and fifteen, were enrolled in Waterville Public Schools but my youngest was only three.  I was only working a couple hours a week, but I had a considerable amount of legal appointments, therapy appointments, etc. to  attend during the week so I found myself seeking childcare.
I consider myself an attentive mother, but our lives had been completely altered and my ability to function as I had always been able to, was drastically altered.  I was hanging on mentally and emotionally, by the threads of grace. Given our very sensitive situation and the fact that my youngest had developed separation anxiety as an infant, finding a good childcare fit was extremely important to me. Educare had been recommended to me right off, but in my mind, I pinned it to be a bigger establishment then I preferred and applying for a spot seemed too intimidating at the time. Three, not-the-right-fit, establishments later, I was once again referred by a friend to try Educare. This time I took the plunge and completed the application process. One of the best  decisions I've made in this journey! Educare has been a major pillar of our success, thus far. The overall security of Educare is phenomenal, with an impressive interior design that makes the amount of security almost unnoticeable, leaving a genuine safe and welcoming feel. My child was three years old upon entering the program, which is an extremely crucial developmental age, and the staff was  incredibly supportive and attentive to my child's developmental needs, better than I could've expected.  Educare provided many various opportunities for our family to engage in activities that brought us all closer together and allowed us to meet other families. A staff member worked specifically with me to set attainable, personal and family goals such as implementing new family routines and developing a plan for enrolling in college courses for my desired career path.
Having my little one graduate the program was extremely emotional for me because Educare had become such a main part of our support system. Educare had played a key role in helping me reestablish a life for me and my children. Educare gave us hope. They had built up my child's confidence and sense of security in the world, as well as mine and better equipped us for the next leg of our journey.
~Virginia
---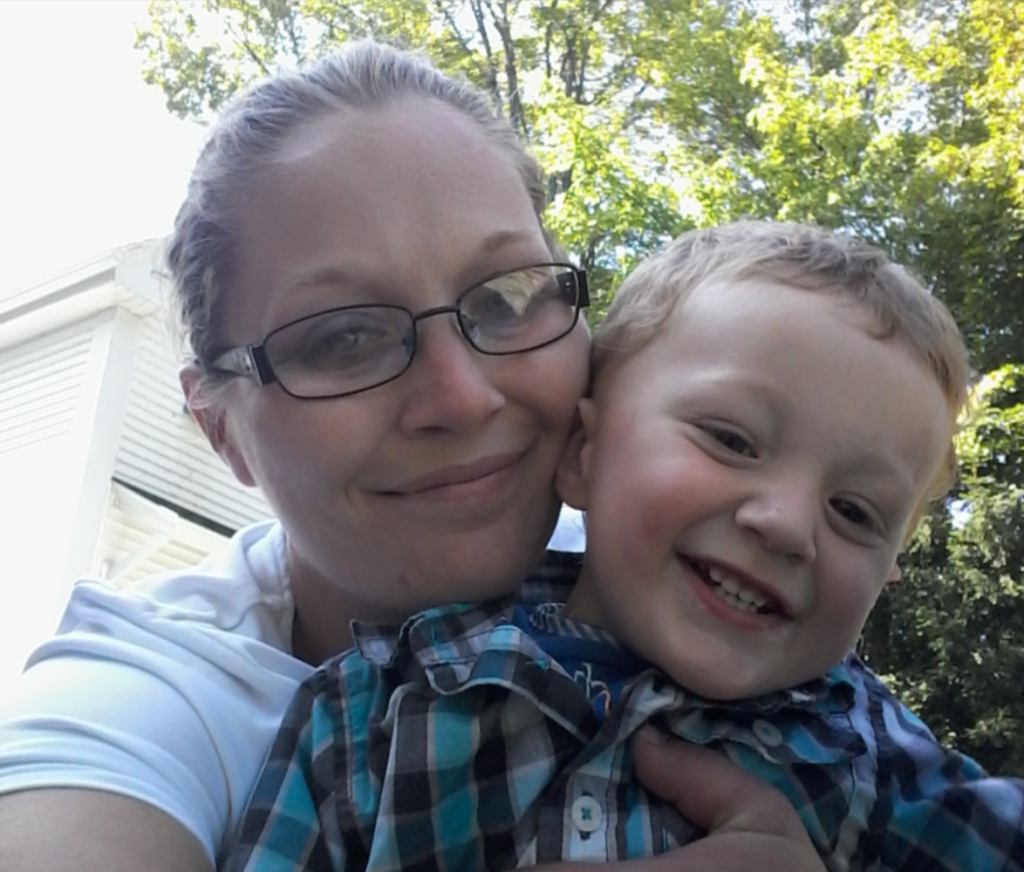 My name is Casey and I'm a single mother of a 2 year old son named Payton. I grew up in a very dysfunctional family, full of addiction and domestic violence.  At a very young age, I was diagnosed with PTSD and depression.  At age 16, my mom died of cirrhosis of the liver and shortly after that I found something that helped me forget all the pain and brokenness I was feeling.  That was drugs, which at the time, I thought I was just easing the pain.  Little did I know it was really causing so much more pain for myself and my family.  I continued on that path for 12 long miserable years, using drugs and staying with a very controlling and abusive man.
Then, in the fall of 2015, I found out I was pregnant and entered rehab for the 4th time, giving birth to my son only a week later.  Holding Payton, he was so little, so innocent.  That was the moment I knew I had to change my life.  Shortly after leaving rehab, I left my abusive boyfriend and asked for help to relocate from Northern Maine to keep us safe.
We were able to move to a homeless shelter and eventually to our own place in the Waterville area.  It was honestly the best decision I've ever made.  On September 15, 2017 I celebrated 2 years of being clean!  I've been able to gain employment while being a full time student at KVCC.
This was all possible because of the support of Educare and just knowing that Payton is safe, happy and given the same quality care as I'd provide while he is at full day child care.  It hasn't always been easy, but it has always been worth it.  Our house has become our home, Waterville has become our community and Educare has become our second family.
I have been given so much supportive feedback by so many classroom staff and the Family Services Coordinator.  Staff always ask me for updates and congratulate me on my progress and successes.  Teachers communicate daily and help me with parenting strategies and support.  We learn together to be on the same page based on Payton's individual needs as he continues to grow and change. Payton loves his teachers!  He is provided great routines, nutritious meals/snacks and is able to learn so much in his school routines and environment.
In addition, I participate in the Parent Ambassador Program at Educare.  This has helped me tremendously in connecting with other parents, making new friends and being involved in the community.
Today, I am proud to say I am a member of the Waterville community.  I am equal to others, despite my past, which is something I never thought would be possible. Today, I'm a mother, a friend and able to be present.
My horizon has broadened tremendously with the love and support I've received at Educare.  I'm not sure where I would be without Educare providing a safe reliable place for my son to be, while I brighten our future.  I'm so thankful and look forward to a bright future in the years to come!
~Casey
---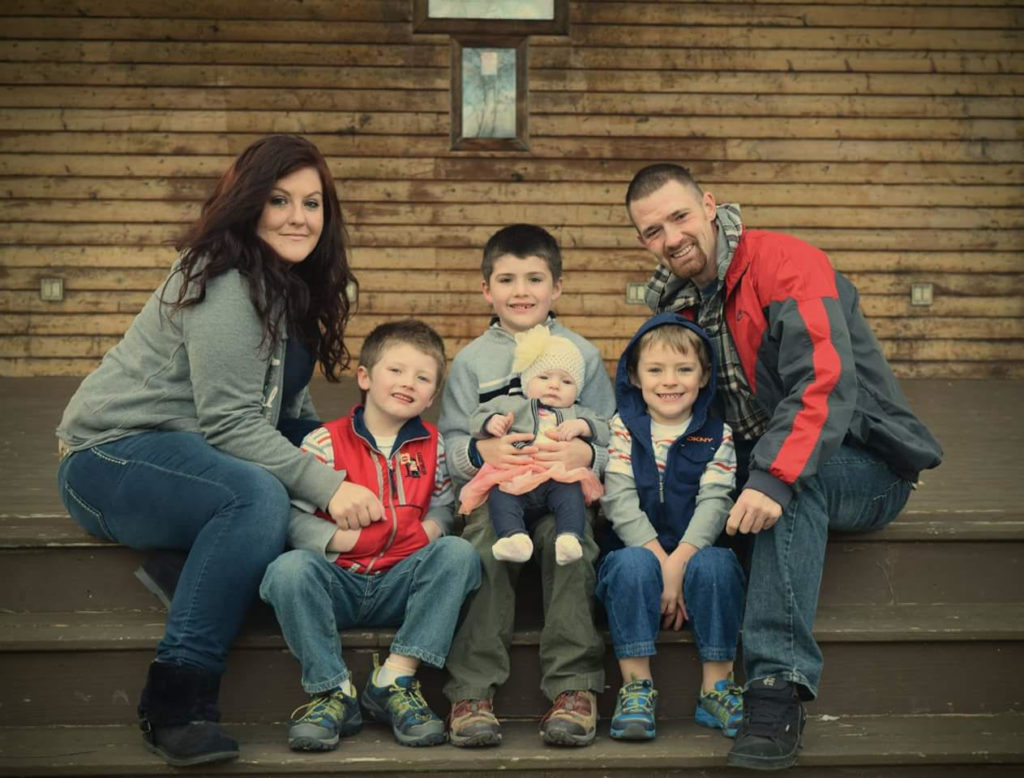 My name is Kristina and I am the proud mother of three wonderful boys and a beautiful girl. All of my children have attended Educare Central Maine and our journey started some time ago. I was involved in a relationship from the time I was 16 until I was 22, no one knew, but I felt like a prisoner in my own home. Initially I found Educare as a place that would offer childcare for my children so that I could work. I needed a safe haven for my boys and I wasn't comfortable leaving them home with their father. He had been abusive and controlling of me for years and I was unsure of how he would parent them without me around. As time continued and I became brave enough, I realized that my children were getting older and more aware of the situation. I left this unhealthy situation and wanted my children to know this was not how to treat other people.
Fast forward a few years down the road, my boys were all in public school and Educare was a thing of our past, so I thought. I found a man that treats me with respect and is a great role model for our children. I gave birth to my daughter and shortly after was rushed to the hospital to find out that I have an arteriovenous malformation, or AVM, similar to a tumor or growth in my brain that could rupture at any moment. According to the American Stroke Association, this occurs in less than 1% of the population.  I had to make the trip to Boston and wasn't even sure if I would make the trip back. Surgery wasn't an option as the location was too scary for the doctor to even consider removing it. I was left with the option of proton-beam radiation therapy in hopes that it would shrink the in-operable and dangerous tangle of veins and arteries in my brain.
Now, I was left with trying to get everything in order for my family so that I can get myself to Boston and receive the much needed treatment so I could return to my family healthy. I had a baby that was only a few weeks old and my emotions were all over the place. I reached out to Educare for support. I remembered that warm and supportive environment from when my boys were there and the home visits and parent teacher conferences that I enjoying being a part of. The staff were able to enroll my daughter and I knew that she would be well cared for in my absence. I am thankful to say that the treatment did shrink the AVM some and I am able to be a part of my family and enjoy every day with them.
Educare has been a support in so many different ways over the years. I always feel supported and know that when I go to work, my child is in the best care possible. Recently I have joined the Parent Ambassador program to help strengthen the message of quality care and education in the lives of families. We are also working on getting a house and look forward to a happy and healthy future for my family.
~Kristina
---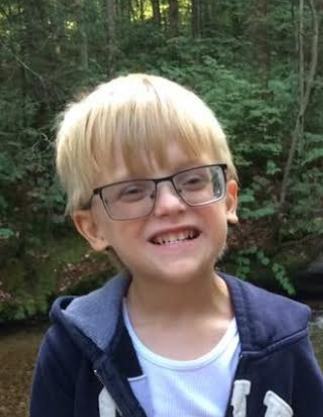 My name is Kaitlyn Paulette and I am an Educare parent. I was asked here tonight to share with you how my family came to be at Educare.  My story starts a little over 5 years ago…
As I was getting ready to start my life having just graduated from UMF and about to marry my high school sweetheart, he lost his job. We struggled but took this as a sign for me to start working and for him to go back to college and finish his Associates degree. As we worked and continued planning our lives, we got married and began planning to have a baby. I was thrilled to find out I was pregnant just a month after our wedding, but at 24 weeks, I became deathly ill and was hospitalized; my son's journey into this world came shortly after. Born at 25 weeks gestation, we both clung to life. My husband reports this as the scariest days of his life….a son on a ventilator and a wife incoherent on dialysis. Over the next four months we both miraculously were able to heal and eventually we came home, though still we did not know what to really expect. My dream of a family was no longer clear, easy to plan or manage.
So we turned to child development services and invited Janelle from home based Head Start services into our home. We knew we needed assistance. My husband and I worked to provide as much as we could for our son Anthony. Through hospital visits, specialists, therapies and several surgeries, Janelle supported us though it all, guiding us through the system, helping us stay organized, and providing a place to turn. Still, Anthony wasn"t developing as we had hoped, which led us to seek a setting for him to socialize with peers; a place where we hoped that he could get more then what mom and dad could give him. We decided that we needed a village for our once 1 lb. 2 oz. boy, now labeled legally blind and struggling to make gains.
We searched for an affordable part time childcare and found a local home daycare with great references. He attended 3 days a week for 3 weeks before we were told that she couldn"t handle his needs or multiple therapists. Trying to come up with another plan, Janelle supported my husband and I while we began weighing the pros and cons of a center – could Anthony handle a big center? Could a big center handle him? Feeling defeated and like our child may not fit anywhere, we turned to Educare. Janelle even encouraged us to access the childcare supports so my husband could go back to school full time. Nervous and scared for our fragile boy, we hoped for the best and what we got was so much more then we could have hoped for!
The difference in quality teaching, the variety of learning opportunities and simple acceptance was remarkable. His specialists were welcomed; never turned away. His health needs were met and not a burden. He began to grow in ways I had longed for. Now at five years old, he's finally just over 30 lbs. and he loves Educare – he calls it school and gets all of his services there. He"s learned he loves to read and write and is so good at it. I continue to learn to be a better mom and advocate for him, thanks to the supports that this program has offered my whole family.
Educare has been the link to my community and helped me create a village to support my child and my vision of my family"s future. I can't even fathom if Anthony had not been at Educare. Thank you Janelle for your words of wisdom the day we made this big decision. Because of Educare my husband went on to complete his Bachelor"s degree from the University of Maine at Augusta and is now working full time. We no longer need the same level of supports we once did. My son has learned to engage with others and express himself. Anthony went from 1:1 supports for hours a day to two hours a week. Just this school year, he"s found he can sing and dance (and doesn't have to hide in the bathroom). In fact he loves to write music and has even made YouTube videos. He asks me often "how old do I have to be before can I have an office at Educare?". When I find him babbling to himself thinking we have gone back to before, he gently reminds me that it"s okay if I don"t understand French, Spanish, Dutch or Chinese, he will teach me. All the staff know him by name and encourage him. He has impeccable manners and aspirations because of the role models he has around him. As for my husband and I, we are planning to buy a home as soon as we pay off my medical bills. All of this was possible because of Educare and the encouragement from Janelle to "just try it."
~Kaitlyn
Kaitlyn recently had the opportunity to testify at the Maine state budget hearing to urge legislators to continue supporting Head Start programs.  To see her testimony, please click here.
---
My childhood was traumatic to say the least. I lived in three different countries by the time I was 14. I lived primarily with my Grandmother, but was taken from her and brought to the United States by my mother – whom I didn't really know. The stress of all the new surroundings and new responsibilities proved to be too much for my mother to handle so she took her frustrations out on my sisters and me. I was removed from the house by the state at age 15 and was on my own by age 16.
I adopted Kiara, my oldest daughter, at age 17; she was a newborn. I felt like I had love in my heart and I needed to pour it onto someone. I struggled throughout my 20's trying to be a good mother while still dealing with the dysfunction of my   family. I finally took a huge step and moved to Maine so that I could dedicate my time and attention to my kids and myself.
Fell in love with Waterville, primarily Educare. It amazed me that a community could care so much for the children in the area. I was not used to that. I met Janelle and she helped me set new goals and raise my standards, growing closer to my ultimate goals in life. As much as Head Start helps children, at the same time, its helped me find myself, and find a new passion I've never felt before.
When AJ was approved, I felt secure knowing my son would be safe and in such a great environment while I took care of myself.  I can't begin to tell you how grateful I am! He comes home so excited everyday about what he's learned and what's in store for tomorrow, at times I feel not worthy of such a place.
Head Start is now a big part of our family. We all love it!  My daughters love when I attend my meetings each month so they can visit their brother's school; and he loves showing it off! I love volunteering and spending time at Educare and the environment is so positive. Being part of the Policy Council is such a great opportunity and allowed me to become a parent ambassador. Meeting people from across the country opened my eyes and has honestly been a life changing experience for me. To see my son throughout the day interacting with his new friends, hugging them and showing such a connection fills me up with so much emotion. Though the trauma I survived as a child, being so young didn't allow me to understand it at first, but with time, I am learning. I"m learning what love is.
With the time I have during the day, I'm able to work and go to school full time. After several years and countless attempts, I am passing school and on track to graduate with a GPA of 3.85! On December 15th, we moved into our own single family home with the biggest back yard on the street. The dreams I"m watching come to fruition wouldn't be possible without the help I get daily from the Head Start program. The fact that Kiara told me she was proud of all the progress I've been making throughout the past year – that's the best gift I've ever   received. What more can you ask for, than to make your child proud?
~Flavia