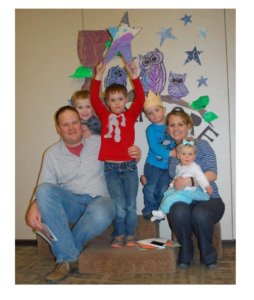 We had four children attend Educare:
Colin attended when Educare first opened from 2010 to 2012, between the ages of 4-5. He is now 13 and in grade 7.  Today, Colin loves science and the outdoors. He still talks about how one day he spent hours dissecting a real frog at Educare!
Cameron attended until he transitioned to Kindergarten from 2011- 2014. He is now 11 and in grade 6.  He is our brilliant performer. He excels at school and drama, and likes all sports.
Landon attended from birth – 2011 through 2015. He is now 9 and in grade 4. Landon loves technology and math. He still loves to give hugs.
Avery also attended from birth 2014-2015. She is now 6 and in 1st grade. Avery is our girly girl. She loves to cheer, dance and make up. She likes to take care of other people.
Our favorite memories of our time at Educare have to be the Art Shows. We looked forward to it every year and it always blew me away with how much the teachers did with our kids.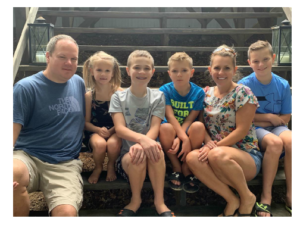 The variety of foods was very helpful with some of our picky eaters. We still make a couple of the recipes including squash with apples. We utilize the calm down techniques that our children and family learned from the teachers. While at Educare some of our children were also able to receive speech therapy right there during the day. They were able to have therapy more frequently and had great success
Today our children are all thriving. They are all smart and very active in sports, drama, dance and scouts etc.  I think going to Educare helped them each be more independent. They learned to do things on their own and still know that their siblings were just a room away. Even now they still look out for each other during their school days!
~Tara and Mike Dwelley