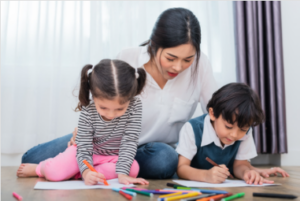 In Intensive Family Engagement in Practice, participants will explore the essential components of intensive family engagement more deeply and learn how systems and program-level strategies impact program and family outcomes. Participants will examine and practice critical skills such as active listening, perspective-taking and reflective practice. They will learn approaches to building family partnerships to help create strong home-school connections and build parents' capacity as leaders in their family, school and community. The training also provides experiences and tools for programs to examine and enhance their current family engagement practices. 
Who should attend?
Executive directors
Family support staff
Family support supervisors
Local evaluation partners (LEPs)
Master teachers, coaches, curriculum and instruction managers, education coordinators
National evaluation partners (NEPs)
Program administrators
Program area managers
School directors
Teaching staff
All other Educare staff
Would you like to learn more?
For more information on this or any of our other offerings, please complete this short inquiry: https://www.surveymonkey.com/r/LSLHInquiryForm