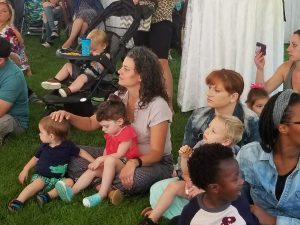 There was excitement in the Blaine House gardens on August 27th as 29 Educare Central Maine families joined the Alfond Scholarship Celebration. At the event, families learned more about the scholarship program which gives every baby born in Maine $500 toward a college fund. Since 2013, 100,000 children have received the scholarship — a $50 million investment in Maine's children!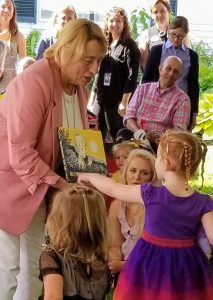 At the end of the celebration, Governor Janet Mills invited the children to join her while she read her favorite Maine book, Blueberries for Sal. Each child received two books to take home with them, including the Governor's favorite.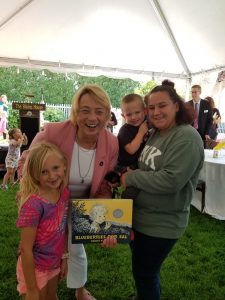 Before leaving, families were able to take pictures with Governor Mills, with many commenting on how wonderful the event was and how the scholarship was going to help their children further their education. We're so happy Educare families were able to be a part of this heartwarming event!