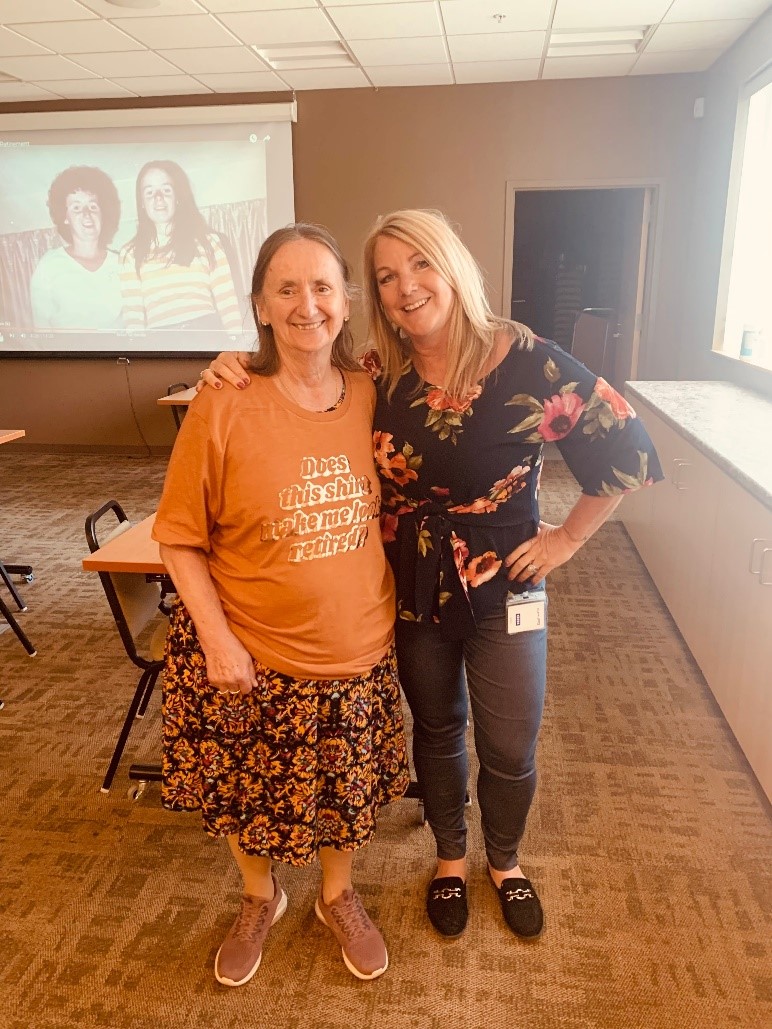 Our heartfelt thanks to Sue Giguere for her 46 years of dedication and service to our children and families as she prepares to retire this year!
Sue began her career with Kennebec Valley Community Action Program Child & Family Services on June 28, 1976.
Over the more than four decades, Sue has been a constant positive presence in our child care and preschool classrooms.  She has navigated numerous changes in state and national regulations, was an important part of Educare Central Maine's successful launch and growth, and has been a creative force in curriculum deployment, believing strongly in using repurposed materials whenever possible!
Sue's commitment to providing the best possible education to young children pushed her to earn her Bachelor's Degree in Early Childhood Education.  She was diligent in keeping up with best practices and learning new and improved ways to serve our families.
So many have benefitted from Sue's knowledge and presence, including the children as they've grown in their readiness to be successful in school.  Parents have learned new parenting strategies and how to continue their children's learning at home. And a myriad of staff have improved their delivery of quality early childhood education by following Sue's example.
We thank Sue for dedicating her professional career to children and families¸ for choosing KVCAP, and for being an icon in Child & Family Services!
We wish her joy and good health in her retirement!